Yiaxter: Nightmare Escape
A downloadable game for Windows and Linux
🔷 [EN 🇺🇸 🇬🇧] ─────────────────────
Help Yiaxter, a dream-traveling eye with strange powers, as the adventures through mental dungeons and solving challenging puzzles. Will you be able to wake up all the nightmares? Or will you surrender to the mysteries of the subconscious?
Free Android version: Go to Google Play!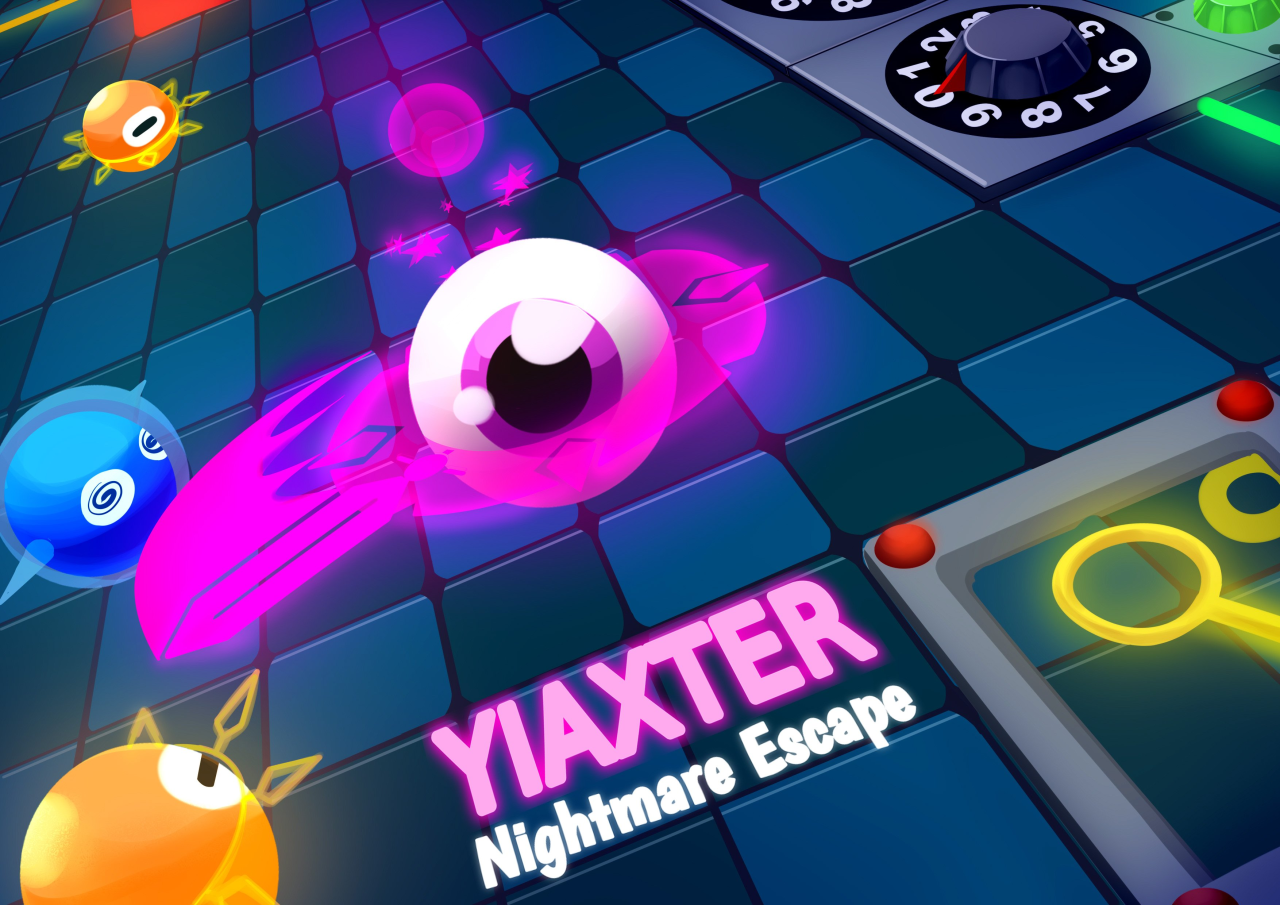 🔷 [ES 🇲🇽 🇪🇸] ─────────────────────
Ayuda a Yiaxter, un ojo viajero de sueños, en su aventura a través de mazmorras mentales y resolviendo acertijos desafiantes. ¿Serás capaz de despertar todas las pesadillas? ¿O te rendirás a los misterios del subconsciente?
Gratis versión para Android: ¡Ir a Google Play!
Yiaxter tiene cuatro habilidades (telequinesis, teletransporte, espada astral y burbujas oníricas) con las cuales se embarcara al laberíntico mundo de los sueños para despertar a las pesadillas que se ocultan en los calabozos mentales, pero no será fácil, en el camino tendrá que resolver rompecabezas y destruir parásitos astrales que aparecerán con mayor frecuencia cada vez que Yiaxter se equivoca.
Avanza con cautela, el mundo onírico puede ser peligroso y los parásitos y las trampas aguardan a la vuelta de la esquina.

🔔 My networks ─────────────────────
Patreon: https://www.patreon.com/IvDGear
YouTube: https://www.youtube.com/c/IvDGear
Twitter [EN 🇺🇸 🇬🇧]: https://twitter.com/IvDGear
Twitter [ES 🇲🇽 🇪🇸]: https://twitter.com/IvanDragogear

Purchase
In order to download this game you must purchase it at or above the minimum price of $5 USD. You will get access to the following files:
YiaxterNE Win64 v2020091401
39 MB
YiaxterNE Linux64 v2020091401
40 MB
Also available on